The Strategic Decisions Conference, a thirty-eight year tradition at Bernstein, is unique among investor conferences. It combines the industrial-strength research of Bernstein's independent equity analysts with the insights of CEOs from the world's largest and most important companies.

Conference Dates:
Wednesday, June 1 - Friday, June 3, 2022
1335 Avenue of the Americas

Inquiries:

Should you have any questions, please e-mail your Bernstein Salesperson or the Conference Team at

BernsteinUSInvestorAccess@bernstein.com
.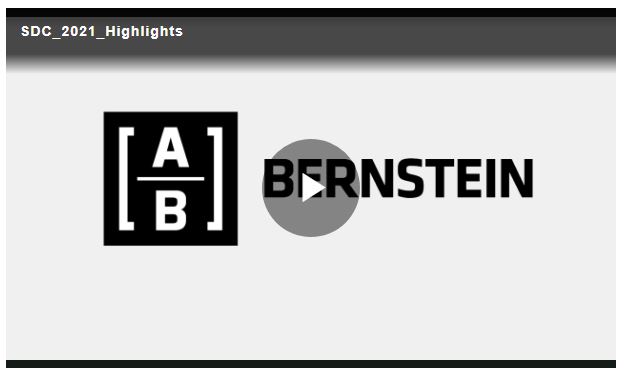 Click on the image above for the 2021 Strategic Decision Conference Highlight Reel